10-years in business
Over 200 testimonials and reviews ⭐️⭐️⭐️⭐️⭐️
1000s of lives tranformed
Completely private facility with over 15 coaches
 Insurance receipts available
Working with a personal trainer on a weekly basis is the perfect way to stay motivated and reach your goals. Our qualified trainers guide and coach you during every step of the process to ensure you achieve the best results possible in the fastest period of time. 
At Milesfit, our focus is on you. Our qualified trainers find the solution that suits you best, personalizing your exercise program to your specific needs.
As you evolve and adapt over time, so do our customized programs—our trainers constantly adapt your routines to stay challenging and rewarding. Personal training lets you get the cutting-edge results you want with the attentive support and expertise you deserve.
Now with COVID-19, we offer limited in person services (please contact info@milesfit.com or 438-834-8869 for more information) with what we believe is the safest COVID-19 protocols in Montreal. We also offer one-on-one ZOOM training, also as online group training.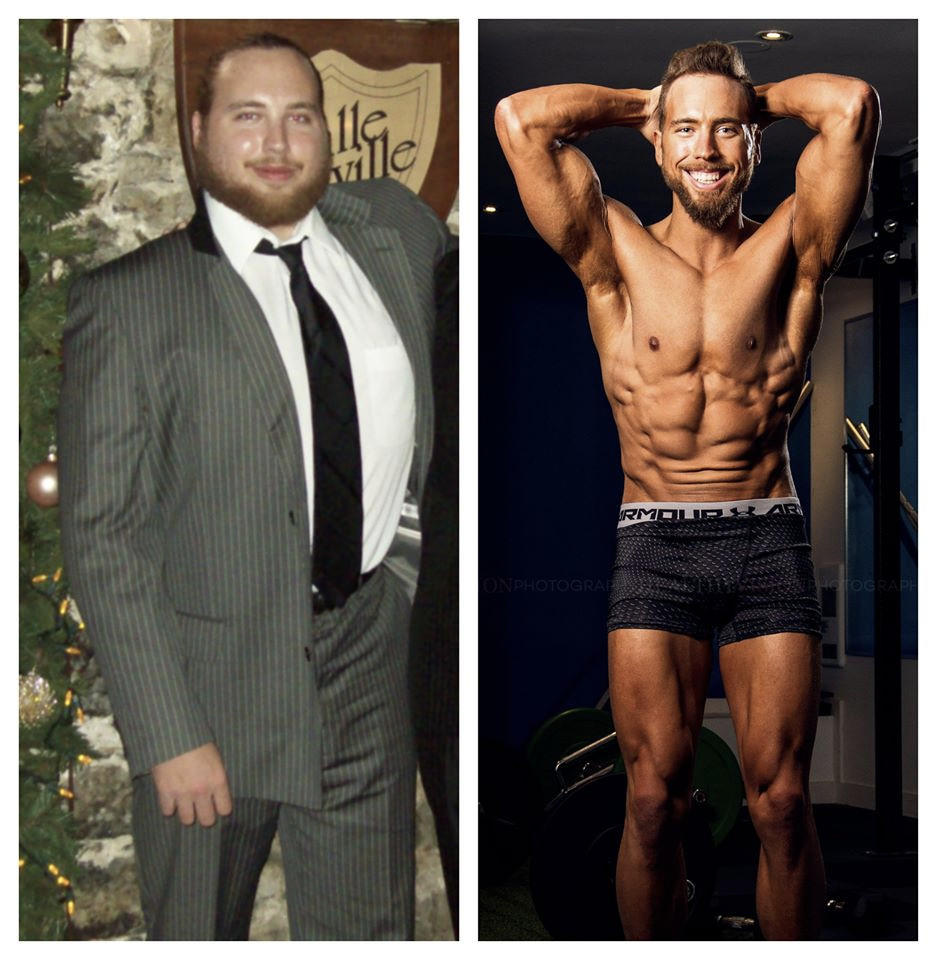 Milesfit was founded by Miles Krol. Miles has over 15 years of experience as a personal trainer, posturologist, nutrition coach, holistic kinesiologist, and naturopath. In addition to this vast array of knowledge, Miles also draws on his own personal experience. Having formerly trained for powerlifting, Miles once bulked up to a total of 280 lbs. He then went on to lose over 120 lbs to achieve the lean, fit physique he has today. 
Our personal training is geared towards three specific goals:
1) Weight-Loss
We implement powerful, science-based methodology to help you lose weight fast. By choosing specific work-to-rest variables and interval training techniques, we boost your metabolism for days after your workout. Essentially, your metabolism becomes a furnace—constantly burning calories. This post-workout afterburn is the key to rapid fat loss, moving you towards the leaner, stronger body you've always wanted.
2) Sports Performance
Our coaching works to maximize your performance while reducing your chances of injury. By strengthening your core, improving your posture and correcting your weaknesses, we create powerful athletes ready to excel in their sporting environments.
Some of our advanced methods include:
Powerlifting and strongman training
Olympic lifting and functional movements
Metabolic conditioning and plyometric exercises
Accommodating resistance: bands and chains
3) Muscle and Strength
We'll set up your workout to sculpt you a body built for an action movie. Using advanced methods like cluster training and pre- and post-exhaustion techniques, we can help you bulk up to a powerful physique that makes an instant impression.
Personal Training is offered in two formats:
One-on-One In Person and ZOOM Sessions - work individually with one of our qualified trainers all to yourself
Semi-Private - work with a friend, family member or colleague to train together
*In order to design the best program for you and create a plan to achieve your goals, all personal training begins with an initial evaluation.
All personal training consists of:
Preparatory warm-ups, including dynamic stretches, mobility work, foam rolling and activation drills. Each warm-up drill helps to increase flexibility for the session, improve performance and reduce the risk of injury.
Customized exercises selected for your body type and structural disposition, taking into account your experience, goals and any past injuries or issues
Post-workout stretches, including myofascial stretches and ELDOAs. Myofascial stretches help you develop flexibility faster by stretching the tissue surrounding your muscles. ELDOAs are designed to decompress the spine and open up the vertebrae.
Unlike busy gym environments, our studio caters to your privacy, so you can feel comfortable and relaxed. You won't have to worry about strangers eyeing you or people interrupting your workout to say hi—it's just you and your trainer. Personal training also includes access to our private shower.
In Person COVID-19 Protocols
Here at Milesfit our priority has, and always will be the health and safety of our clients. Below you will find some of the changes you will see upon your visit with us. For more information on our protocols, please check out the COVID-19 Policies section of our website.
Plexiglass barriers for areas (such as the lobby and main office) where it may be difficult tomaintain a 2-metre distance
Disinfect your hands immediately upon arrival in the gym
Always make sure to bring a mask and wear it while inside the building
Trainers will be wearing masks, as well as visors and gloves throughout the whole session
High levels of cleanliness are being upheld, with trainers disinfecting all gym equipment along with commonly touched surfaces before and after each training session
ZOOM Online Personal Training
Our goal at Milesfit is to transform the lives of our clients through the magic of exercise and nutrition! When the pandemic hit, we had to quickly adjust, so that our clients can STAY healthy. So we launched our online personal training services using two way ZOOM video where you can train in the comfort of your own home!
We offer strength training, toning, flexibility and more! All fitness levels and ages are welcome. We personalize your workouts to your unique needs and goals. We also use the exercise equipment that you have (or don't have!).
We also offer ZOOM semi-private training where your partner, friends, or families may join you!
*Insurance receipts available!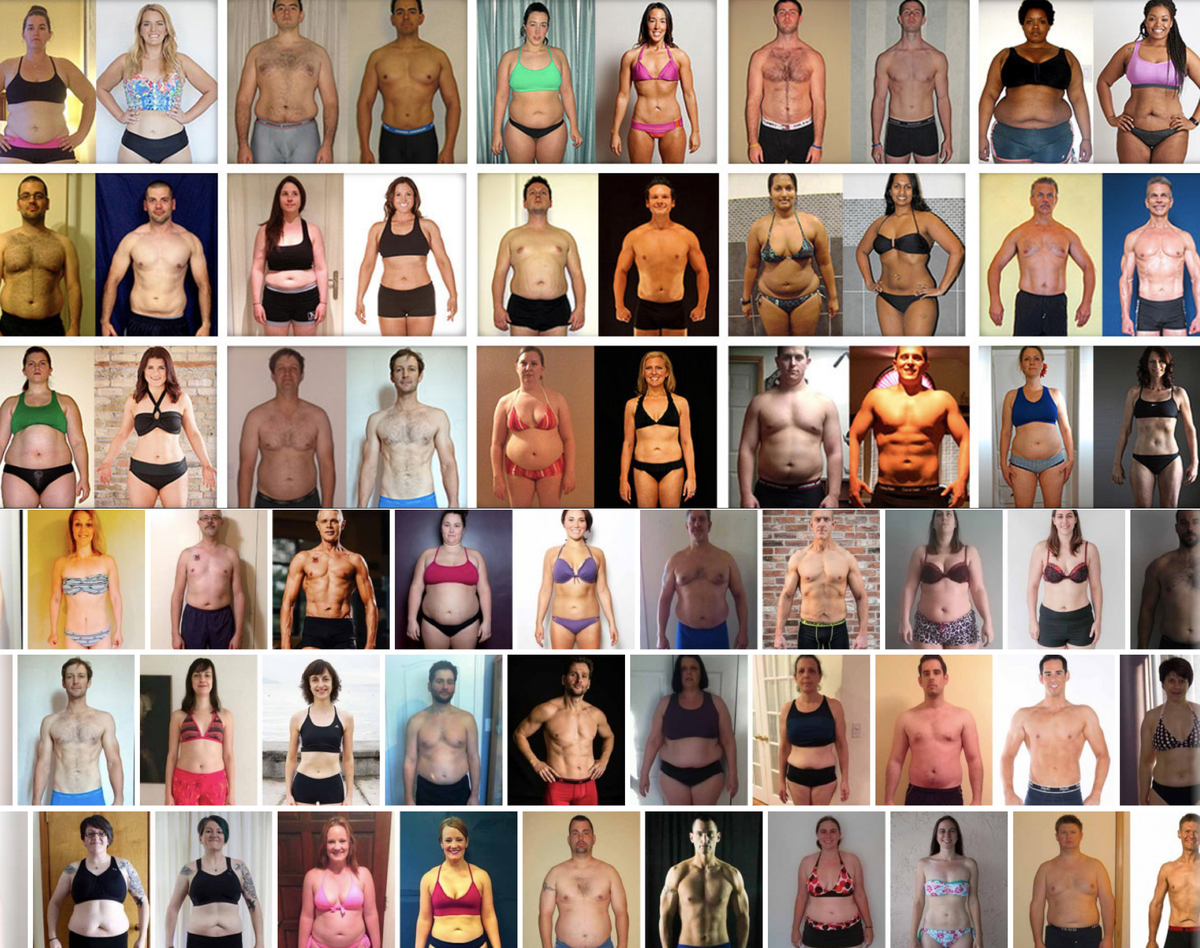 Here is what our awesome clients have to say:

Miles's client of 7-years Michael was due for a hip-replacement surgery. Fortunately, through weekly exercises sessions the Milesfit studio, not only did he avoid the surgery, they strengthened things to the point where Michael has been able to play tennis and ski for the last 3-years without any issues!
"About 6 years ago, I injured my hip playing tennis. It was an injury that was worse than what I originally thought. The only way I could rectify that was to do some specific exercises as opposed to working out. With Miles, those exercises were directly related to my hip and strengthening it, so this didn't occur again. 
And I've been doing that ever since and I'm never had since. My hip has been much, much better. As long as I keep doing the exercises, it would appear that I would have this injury under control. 
I'm playing tennis still. I'm now able to play 3 or 4 times a week without any problem whatsoever, and I'm fit enough to do that. And that's all been from working out on a regular basis for 7 years now."
 - Michael

"Over time I've seen an incredible change in my body, my resistance, my cardiovascular  abilities. 
You have to be patient. You have to put the time and the effort in. But if you do have a regular routine here with Miles, there's no question that you'll see great improvement. I have."
- Olga

"There's always a risk. But you can't be safer than this right now. I trust Miles Krol and his suggestions, and I came back and I never looked back." 
- Jay, Milesfit client for over 2 years, on his experience at Milesfit during COVID-19 

"Miles is very attuned of what your goals and needs are. He's obviously well trained himself. He's obviously in tuned with what's going on out there as far as trends, as far as what's happening in the fitness industry." 
- Jerry

"In the last 6 weeks, I've seen a tremendous change, in terms of body tone and feeling better overall. It really is a drastic change in just 6 weeks." 
- Martin

"I met Miles 6 or 7 years ago. He helped me completely nutrition. He showed me that you can be healthier without sacrificing good foods. He taught me a lot in terms of weightlifting. His background as a powerlifter really helped me to have the correct form on every lift. He's a great trainer. He listens a lot to his clients. He's very creative. He creates very nice and basic but effective workouts." 
- Tam

"With Miles what I enjoy so much is when I come here, I really get an education not only on nutrition and fitness, but I also learn a lot about myself and what my potential is. I'm rediscovering my character that was lying dormant for many years. I started to really pull out the athletic mindset that I've had from way back when. And I'm feeling better than I've ever felt, even in my 20s or 30s.
I don't know where the future lies, but I'm seeing myself becoming an athlete again. Which is something that I had never even considered when I first signed up."
- Jay Levine
More to discover
@Milesfit